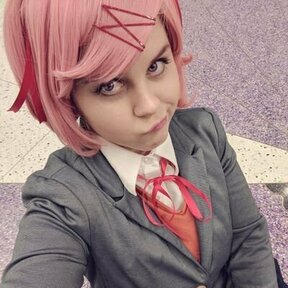 I am a professional costume technician and cosplayer from Canada, currently based in Austin, Texas. I have been practising my craft for over 15 years, and have a B.A. in Theatre Production and Design.
My repertoire includes costumes for the popular Netflix series Umbrella Academy, as well as various pieces for Henchmen Studios, working on projects for some of the world's largest video game companies. I also lend my skill to the Dangerous Ladies, providing custom costumes and costume accessories to hobbyists and professionals across the globe.
I am also a master-level cosplayer, having won numerous awards in the convention circuit, including best in show at FanExpo Toronto, 2017. I have judged various cosplay contests, appeared as a guest at several conventions nationwide, and provided expertise on panels and workshops over the years.
Appearing on instagram, twitter, facebook, and twitch as "Podgekinn", you can find more of my work and progress on my socials through my linktree.
No followed people