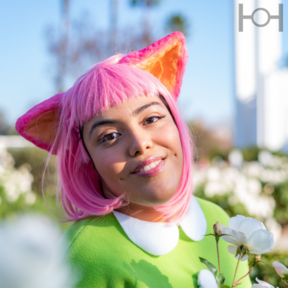 Icon credit @/hayliejenscreative on IG
--☆--
Hello, I'm Spark and I'm looking for a new home for a few of my favorite things.
If you have any questions about sizing, bundles and/or small commissions, please DM me!
Thank you and stay determined! <3
--☆--
Notes:
- Will take 3 - 7 days to ship due to health reasons.
- A few wigs have been dyed and have a slight pigment transfer despite washing.
Thank you for understanding!
--☆--
Rules:
1. Shipping in the US only.
2. All items come as is. Will show and describe imperfections/stains, if any.
3. All wigs will be washed in fabric softener and unstyled.
4. Please DM me before purchasing to hold/claim.
5. No refunds or exchanges after purchasing.
Thank you!
2 followed people